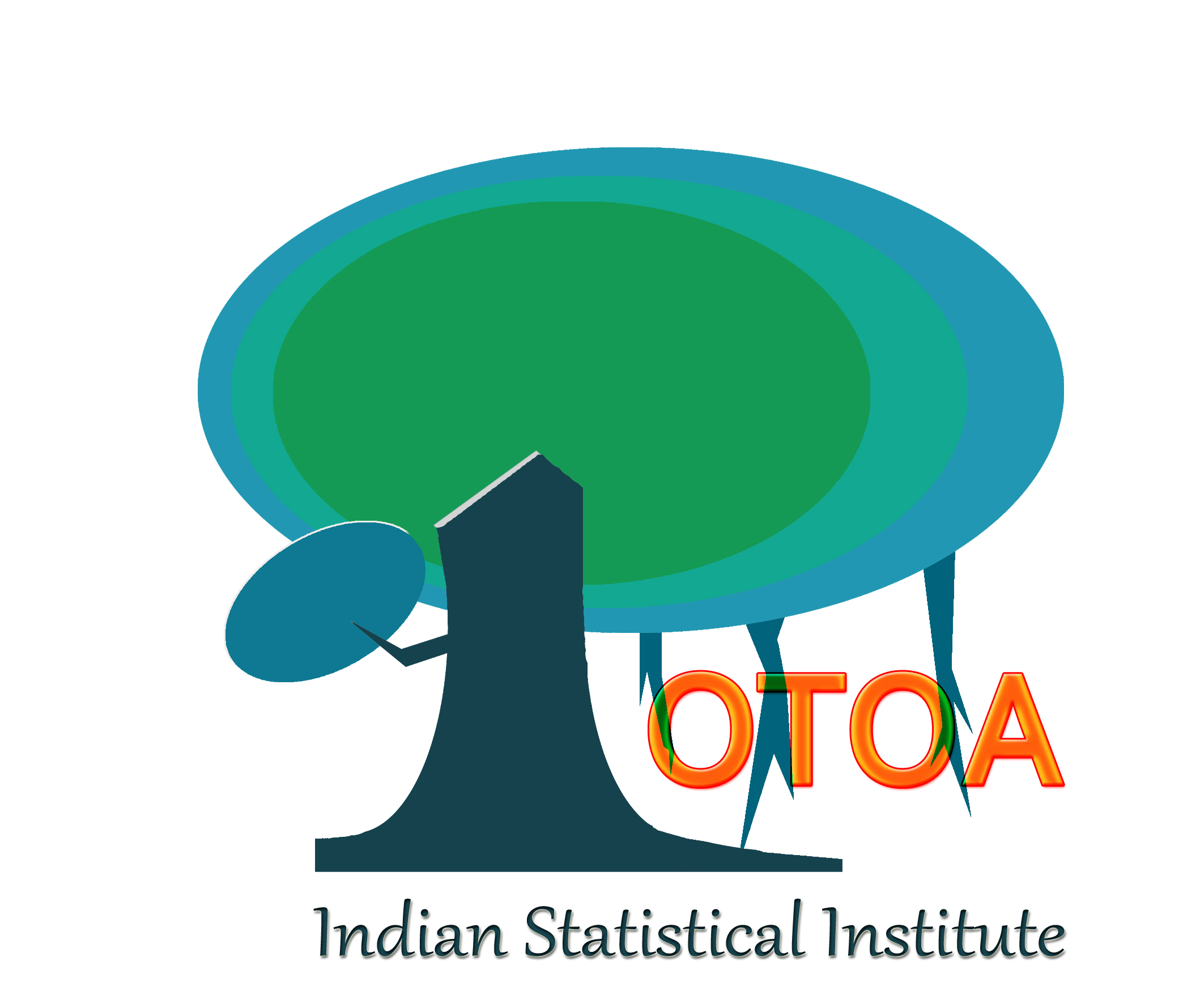 Recent Advances in
Operator Theory and Operator Algebras
OTOA 2018
December 13-19, 2018
Sponsored by Indian Statistical Institute and National Board for Higher Mathematics (NBHM)
Statistics and Mathematics Unit
Indian Statistical Institute, Bangalore
Home | Registration | Participants | Schedule/Program | Contact | Sponsors & Organizers
There will be three series of expository lectures surveying recent developments in some special areas. The speakers are:

Joachim Cuntz (University of Munster, Germany)


Piotr Nowak (Institute of Mathematics, Polish Academy of Sciences, Poland)


Stuart White (University of Glasgow, UK)



Information:
(1) Duration of talks: Expository = 60 minutes. Plenary = 40 + 5 minutes. Semi-Plenary = 35 + 5 minutes. Short talks = 25 + 5 minutes.
(2) Locations and Facility: All talks will take place inside ISI campus and the lecture rooms are within short walking distance of each other (mostly 2-4 minutes walk). More specifically: (i) All Expository and Plenary talks will take place in the Platinum Jubilee Auditorium ( PJA in short, and located just next to the main entrance of ISI). (ii) All Semi-Plenary talks (two sessions, namely P1 and P2) and Short talks (three sessions, namely P1, P2 and P3) will take place in:
P1 (session 1) @ PJA,
P2 (session 2) @ Auditorium, 2nd floor of the Academic Building, and
P3 (session 3) @ Lecture Hall G-23, ground floor of the Academic Building.
(iii) Lecture rooms are equipped with blackboards, computers and LCD projectors.
(3) Titles and Abstracts of Talks (updated on December 1, 2018)
---
---
Schedule
Day 0 (Wednesday : December 12)
Registration & Coffee @ PJA during 4.30 PM - 5.30 PM.
---
---
Day 2 (Friday : December 14)

9.30-10.30
10.30-11.00
11.00-12.00
12.05-12.45
12.50-14.00
14.00-14.35
14.45-15.20
15.25-15.55
15.55-16.30
16.40-17.05
17.15-17.40
Joachim Cuntz
COFFEE
Piotr Nowak
Xiang Tang
LUNCH
(P1) Alan Sola
(P2) R. Srinivasan Vasanth
(P1) Marek Ptak
(P2) Sutanu Roy
COFFEE
(P1) Sameer Chavan
(P2) Mithun Mukherjee
(P1) Sneh Lata
(P2) Animesh Bhandari
(P3) Harsh Trivedi
(P1) Sumesh Kappil
(P2) Kallol Paul
(P3) Mahesh Kumar
---
---
Day 4 (Sunday : December 16)
FREE
---
---
---
---


Indian Statistical Institute | Statistics and Mathematics Unit, Bangalore | Karnataka Tourism | Bangalore City | How to reach ISI Bangalore | History of ISI