For all the graphs on this page, if you click on the image then it will display an interactive graph, where as you hover your mouse pointer over the graph annotations with details will be displayed.
Karnataka Deceased Data
Karnataka State Government's Ministry of Health and Family Welfare has a dedicated COVID-19 Dashboard on its website and also has been providing detailed Media Bulletins on a daily basis since March 9th, 2020. In this page, we track the Deceased data provided in bulletins to give a more comprehensive view of the COVID-19 fatalities in the state of Karnataka.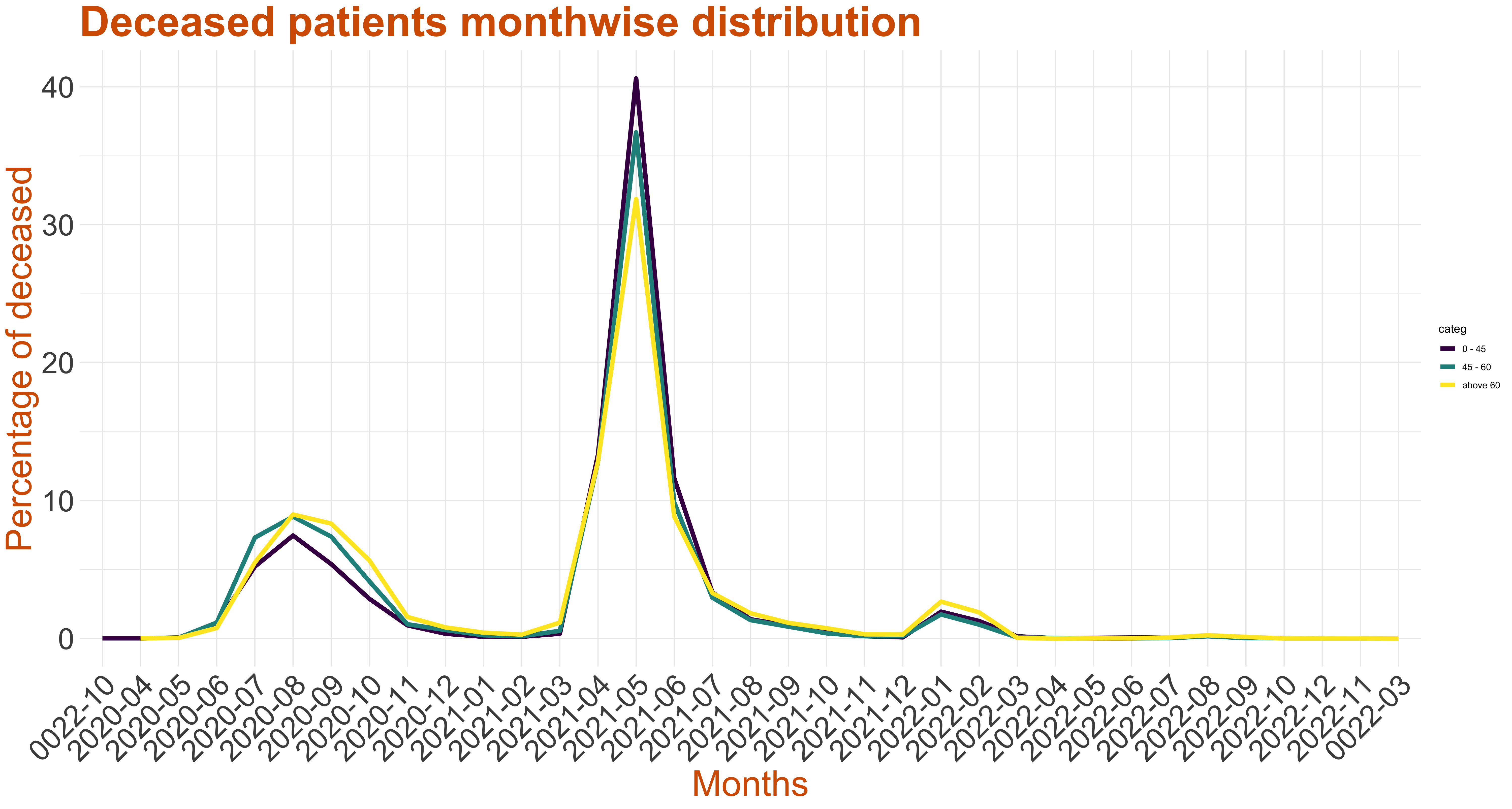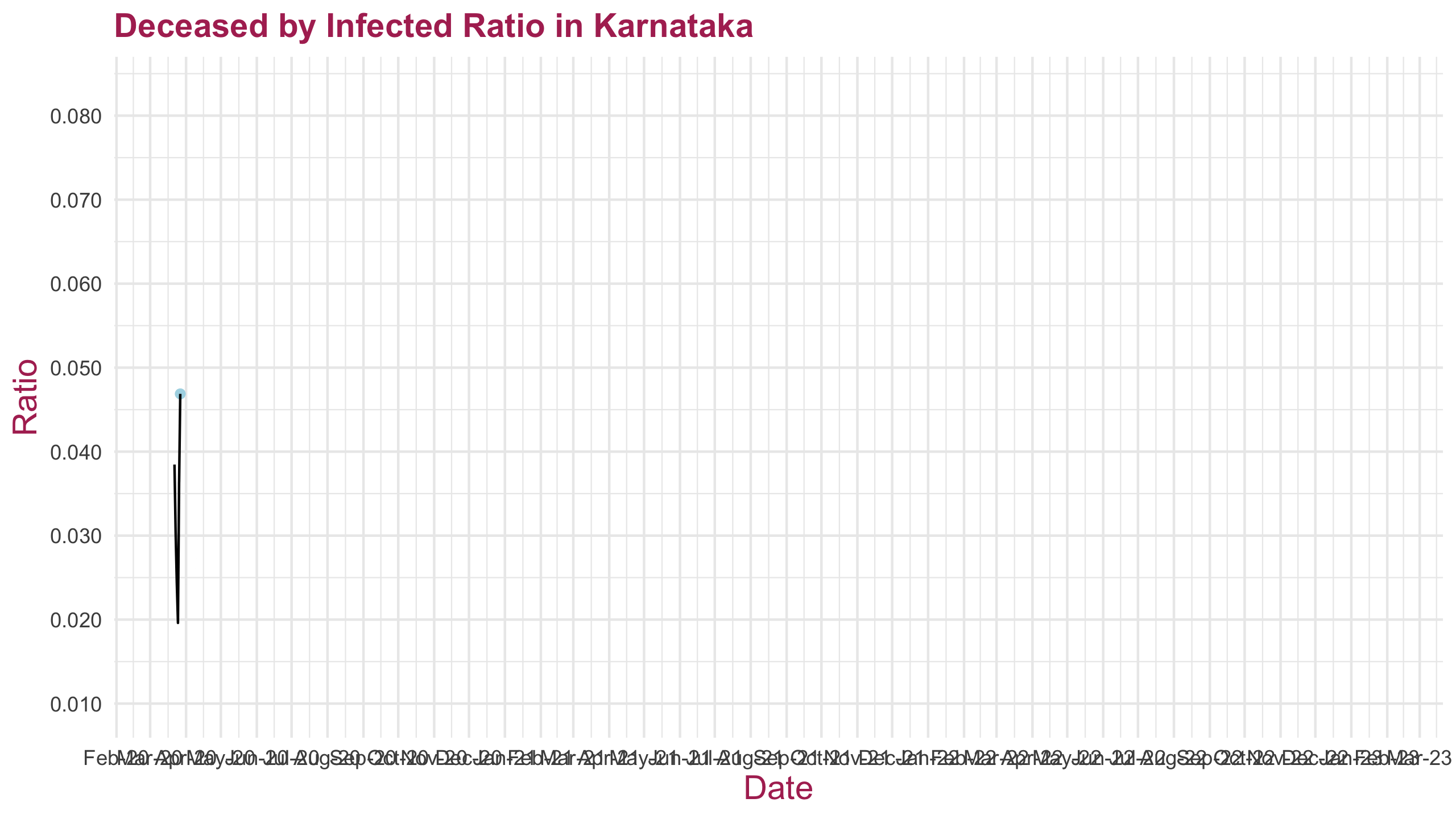 The left graph represents monthwise percentage death count. The percentage count is with regard to total deaths till current date. Although there has been slight increase in deaths in August 2020, there is a visible spike of death cases in May 2021. The graph on the right hand side plots the case fatality rate for the duration of the pandemic.
In particular we track: